Aimee Bracken

What is festival stewarding?
Festival stewarding is a fun and rewarding way to come to your favourite festival this summer. Help the festival run smoothly as you check tickets and wristbands at the gates, direct people through the campsites, or support accessible viewing platforms in the arena.
How do I apply?
To find out when applications for Summer 2024 open, register your interest and stay up to date with our monthly newsletter.
Sam Baggette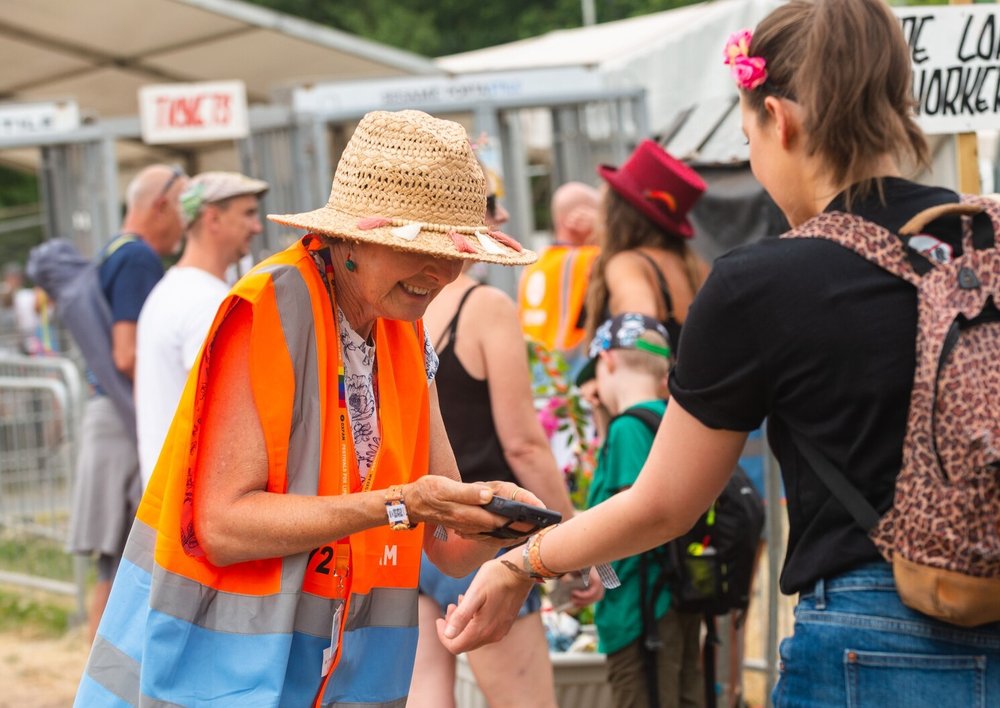 Why volunteer with Oxfam?
When you volunteer as a steward with Oxfam, you'll get to meet lots of amazing people who you can enjoy spending time with on and off shift. The Oxfam community is super friendly so you're sure to make new friends and have a great time! And with just 3 shifts you'll have plenty of time to explore the festival together and enjoy lots of great acts.
Plus, by volunteering with us, you'll be supporting Oxfam's life-changing work around the world. Because for every shift you work, Oxfam gets paid for your time. Each year, our stewards raise over an incredible £1 million!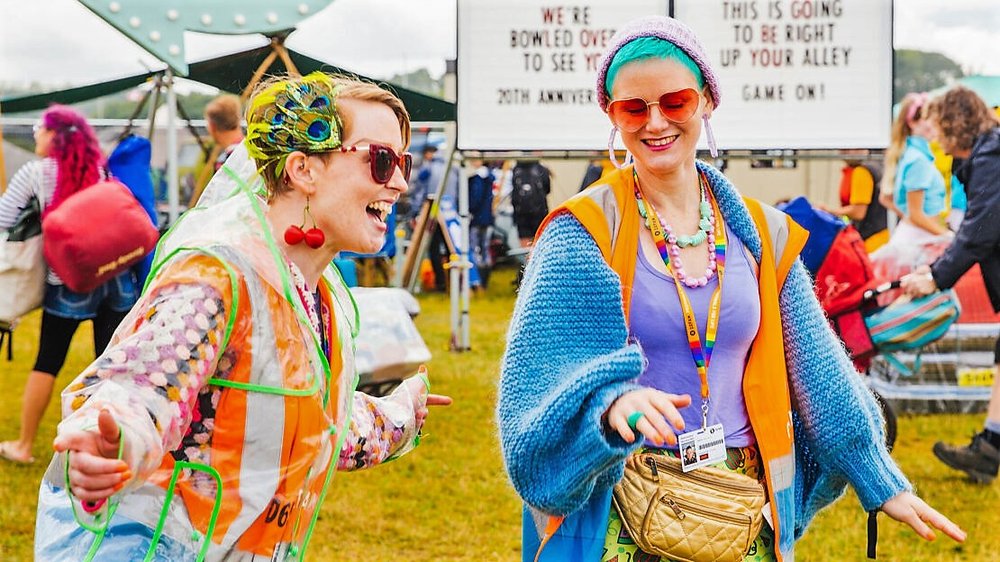 What benefits do Oxfam festival stewards get?
.
Secure camping in our Oxfam campsite

A free food voucher for every shift you complete

Free tea and coffee 24 hours a day

Access to crew only showers and toilets

Free phone charging facilities in our campsite

How does festival stewarding work?
Once applications open in the new year, getting started is quick and easy!
Choose your festivals and pay one refundable deposit
Attend an online training session
Attend a briefing on-site and meet the team
Work your two to three 8 hour-shifts and enjoy the festival in your free time
Get your deposit refunded to you 4 weeks after your last festival
It's very nice just to be with other people. You know you are helping to raise money as well as having fun. I think that's very interesting and a very good way of getting into festivals. So without having to break the bank to come here, without having to worry too much about getting tickets. Just to have fun and just to enjoy yourself.""
You might want to know
Which festivals can I steward at?
We have stewarding places available at 15 of the UK's best festivals. From big names like Glastonbury and Reading, family favorites Wilderness and WOMAD, to the more niche like ArcTanGent and Beautiful Days. No matter what your interests or musical tastes are, we have a festival for you!
Do you cater for medical and accessibility requirements?
We believe that festival volunteering should be for everyone, which is why we are dedicated to making stewarding as accessible as possible. We welcome deaf and disabled volunteers and those with health conditions. All you need to do is let us know of any access requirements when you sign up and we will get in touch to discuss how we can support you on-site.
How does the deposit work?
When you sign up, you are required to pay a refundable deposit. The deposit will be returned to you no later than 4-6 weeks after your final festival, or if you cancel your volunteering place early on. You only need to pay one deposit no matter how many festivals you sign up to.
George Harrison