Sam Baggette/Oxfam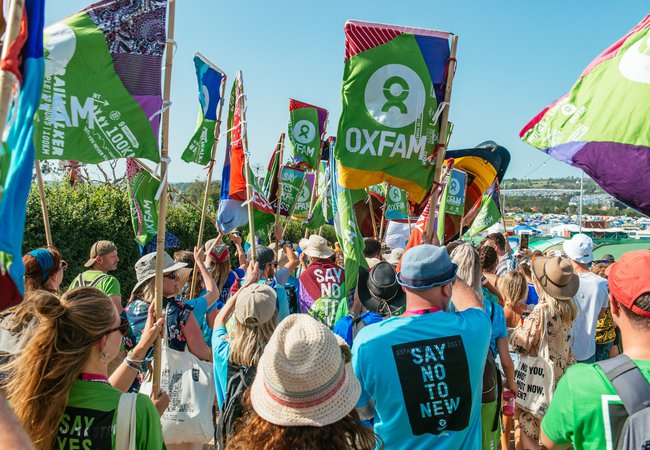 How festivals help Oxfam
Every volunteer who gives their time to support Oxfam at a festival is making change not just for one weekend, but for life. Because every shift our volunteers do helps people all over the world to live their lives free from poverty.
Every year Oxfam Festivals raises an incredible total over the summer thanks to our hard-working, dedicated volunteers. We have thousands of stewards who are the eyes and ears of the festival supporting organiser to ensure the smooth running of their event. Then we have campaigners who are help stamp out poverty with every step they step walking around the festival site getting festival-goers involved in Oxfam's live saving work. We also have our festival shops who bring some of the best second hand clothing to the UK's festival audiences with everything from sparkles to wellies.
What Oxfam does
Emergency response
People need help in an emergency, fast. We save lives swiftly delivering aid, support and protection. We help communities develop the capacity to cope with future crisis.
Development work
We fund long term development work to fight poverty in thousands of communities worldwide.
Campaigning for change
Poverty isn't just about lack of resources. Oxfam's campaigns and putting pressure on leaders for real lasting change.
Oxfam around the world
8m
Last year we helped more than 8 million people fight poverty and build a radically better world.
87countries
In 2020-21 we worked with 640 partner organisations. The Oxfam confederation works in 87 countries around the world.
£230.9m
In 2021-22 Oxfam GB spent £230.9 million on charitable activities.