Join us at the UK's best festivals!
Oxfam Festivals
Make amazing things happen, not just for one weekend by for life. Volunteer your time and help people live their lives free from poverty.
Volunteering with Oxfam is a fun and rewarding way to experience festivals across the UK. Join a friendly community of volunteers, make friends for life, and get lots of time off to explore the festival!
You'll also get all the training you need, crew camping, a meal voucher for every shift, hot showers, free tea and coffee, and phone charging.
Whether you're a seasoned pro or new to festivals, we'd love for you to join us this summer.
About the roles
Stewarding
Festival stewards carry out a range of important roles to make sure the festival runs smoothly. You could be checking tickets at the gate, patrolling the campsites and arena, or manning the accessibility platforms.
Shifts: 3 x 8 1/4-hour shifts usually split between a morning, day, and night shift.
Which festivals: Stewarding is available at all 15 of our partner festivals!
How to apply: Once applications open in the new year, you can sign up to steward with just a few clicks. Stewardship positions are allocated on a first-come, first-served basis, making it accessible for anyone to sign up as long as there are available spots.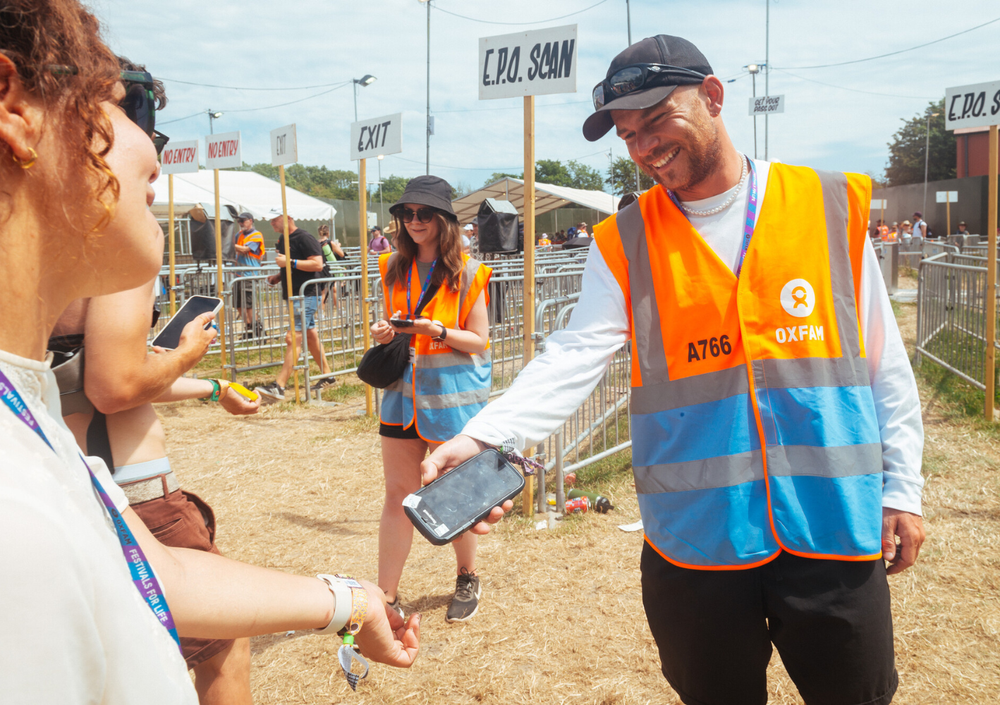 Campaigning
Our campaigners are the face of Oxfam, engaging festivalgoers with our current campaign work. If you're passionate about climate justice and good with talking to people, this could be the role for you.
Shifts: 4 x 6-hour daytime shifts.
Which festivals: Download, Isle of Wight, Glastonbury, Latitude, Wilderness, Reading and Leeds.
How to apply: Unlike stewarding, our campaigning roles involve a selection process. To find the most suitable campaigners, we ask for a short video and 300 words as part of this process.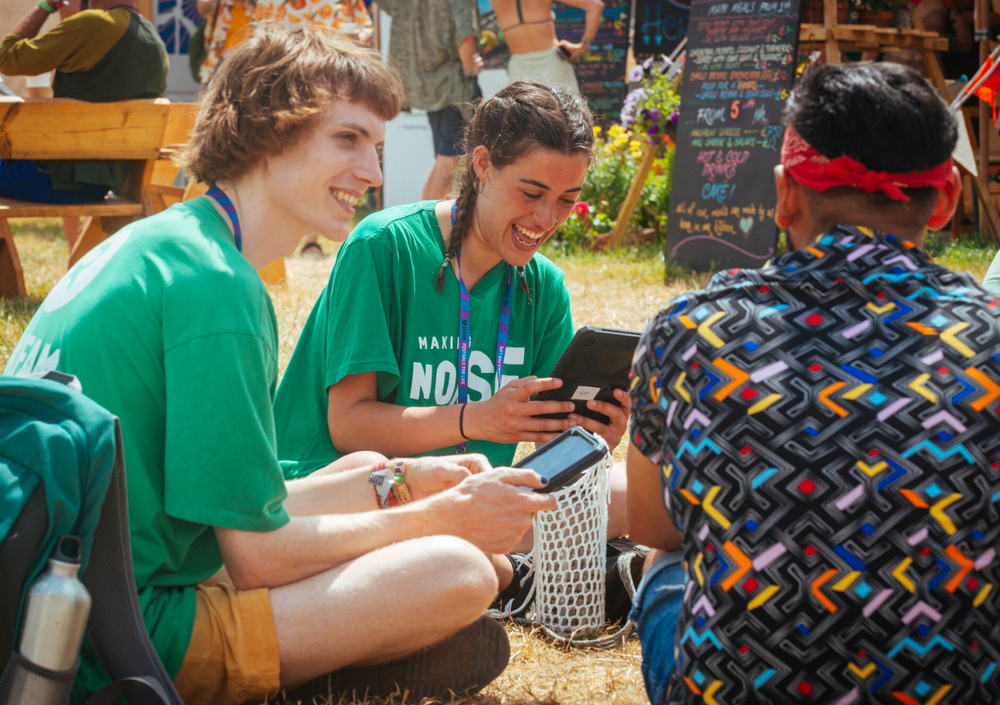 Shop volunteers
Our team of shop volunteers help run our festival shops, manning the tills, restocking, and engaging with festivalgoers.
Shifts: One 6-hour shift a day, rotating between morning, afternoon, and evening shifts.
Which festivals: Bearded Theory, Download, Glastonbury, Latitude, WOMAD, Boomtown and Leeds.
How to apply: Shop volunteering will be open to current shop volunteers, interns, or members of staff with at least three months of experience.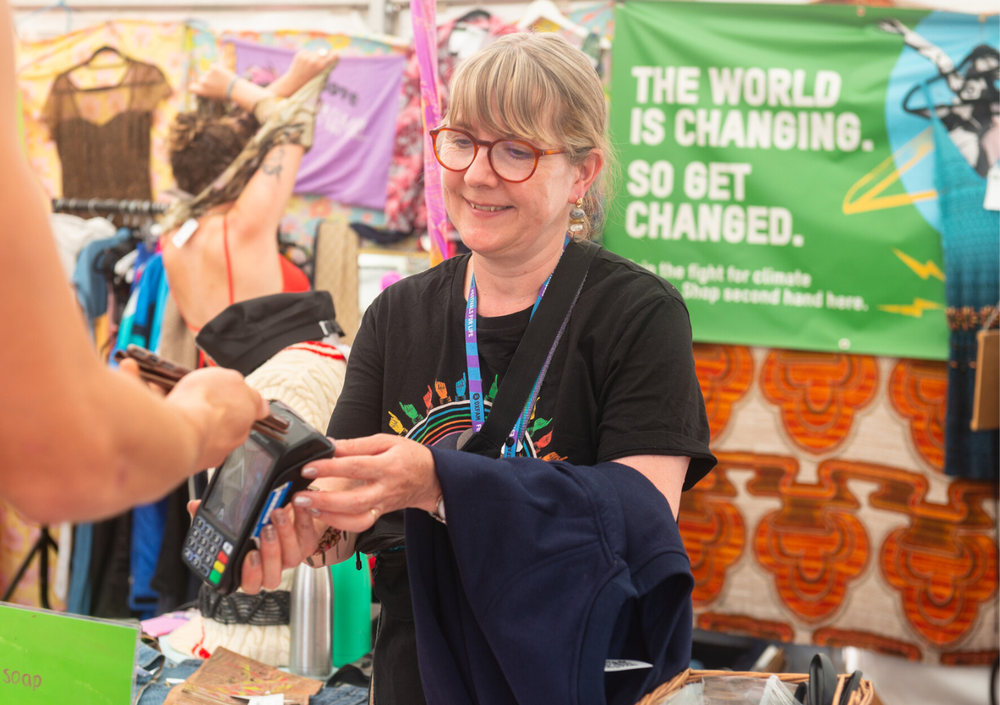 How does volunteering support Oxfam?
Each year, our volunteers help raise over an incredible £1.5 million for Oxfam! On top of that, in 2023, our campaigners helped spread our message to thousands of festivalgoers, gathering a record-breaking 46,000 petition signatures, and our shop staff prevented over 9 tonnes of clothing from ending up in landfills!
Collectively, our amazing family of volunteers have an unmeasurable impact in our fight against poverty, and for climate justice.